"Cool Adult" columns
vol.04
Shizuka Horio
Doctor
Born on 4th May, 1944
The reason I started organizing charity events on the birthday of my clinic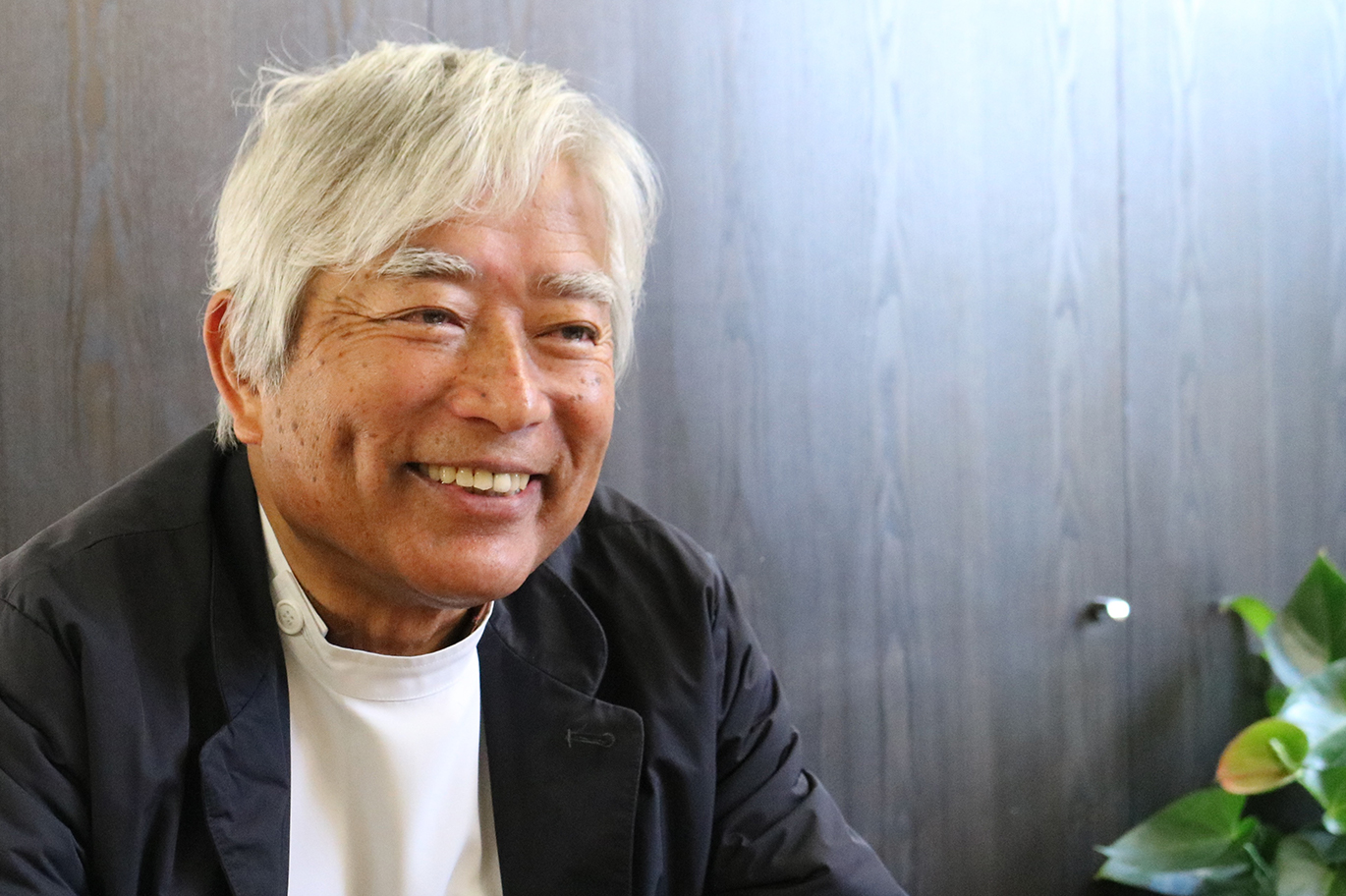 Approximately 40 minutes ride on JR and Meitetsu Line from Nagoya Station will get you to Shinkawa-cho Station in Hekinan City, Aichi Prefecture. Horio Clinic is a few minutes walk from this small station. The Head of the Clinic is Shizuka Horio. In 1994, at the age of 50, he took over the clinic his father had started.
The opening day was the second Saturday of September. Every year on that day, Dr. Horio has been organizing a "Concert Under the Cherry Tree" as a charity event, opening up the clinic to the local community. He donates all the money made from the concert. In other words, it is birthday donation by Horio Clinic. The concert in 2018 was the 24th concert he had arranged.
Enjoy the day like a village festival
The garden of Horio Clinic is large with variety of trees and seasonal flowers offering a relaxing moment to visitors. There is a big cherry tree near the entrance where the event is held every year. It gets very lively with number of food stands selling things like handmade negi-yaki, oden, yakisoba, sweets and drinks. The other highlight of this event is the entertainment programs. Guests invited by Dr. Horio performs music or street performance. In recent years, Eisa or Awa dancing have been popular with the audience also joining the singing and dancing. Having done it for so long, the event is now quite famous locally attracting 500 to 600 people every year.
At the end of this festival day, Dr. Horio donates all the money made through food stands. Who he donates to changes a little every year. If there was a big natural disaster such as earthquakes, he would donate to support disaster areas. He also donates to social welfare organizations and international NGOs such as Medecins Sans Frontiers. When there was a big earthquake in Nepal, Dr. Horio himself visited the country to hand over the donation.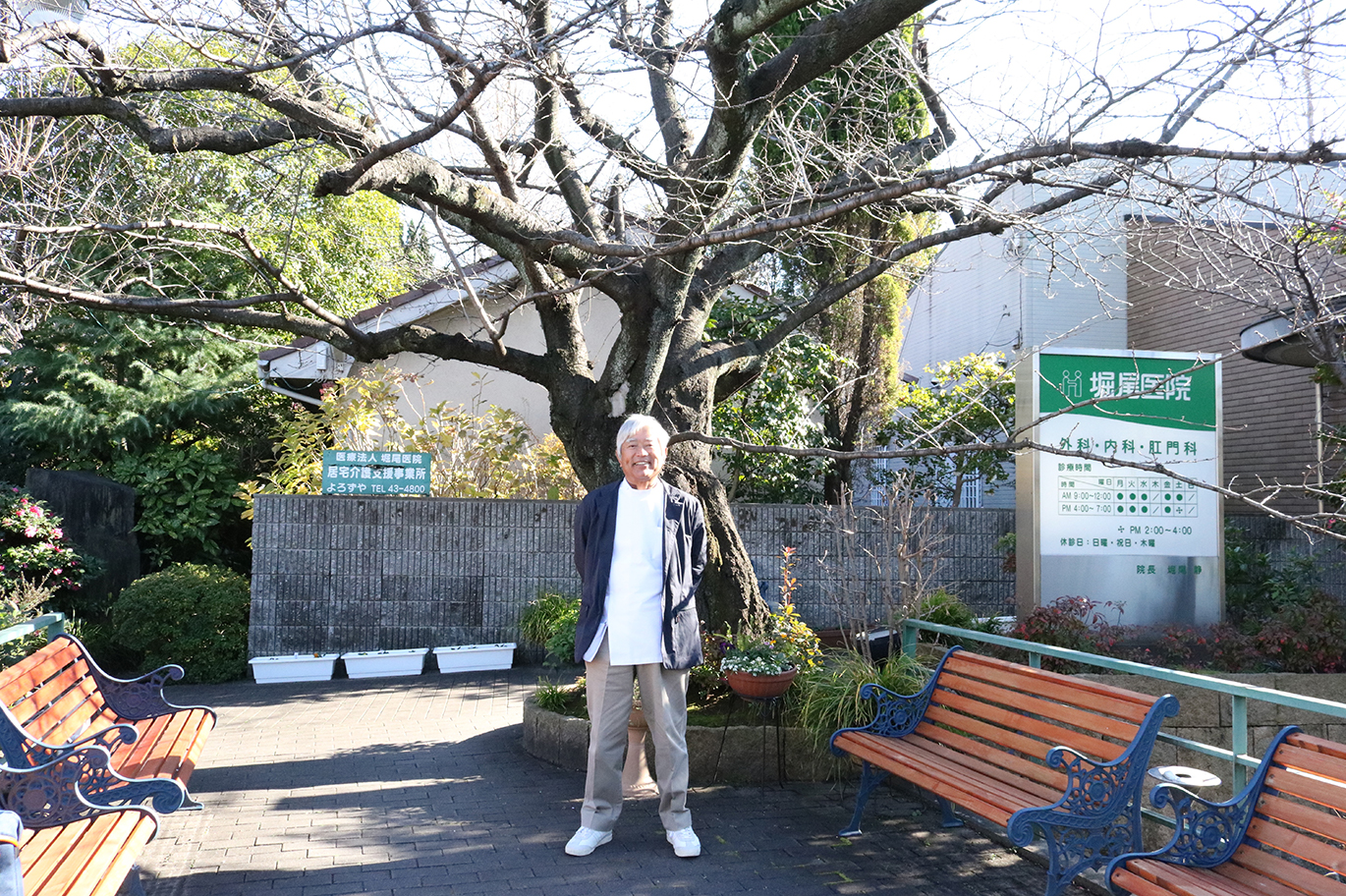 Comrades that come together with the word "Yaromaika!"
Although "Concert Under the Cherry Tree" is a one day event, its preparation starts few months prior to the event. It is impossible for Dr. Horio to make all the arrangements on his own. There are about 10 directors that have for long helped organizing the event. They all gather together in a room at the clinic and discuss plans for that year's event. The directors comprise of variety of talents such as people in the medical business, local people or friends from a bar Dr. Horio goes to.
"As there is a strong bond with the directors, they gather immediately with the word "Yaromaika (Let'sdo it)!" Having such comrades is my treasure. Although I am supposedly the sponsor, each and every director believes that he is the one that is hosting the event," says Dr. Horio with a smile. Of course it takes money to arrange this event. Dr. Horio budgets around 1 million from his own profit to pay for various costs such as performance fee, cost for the stage and food stands, electricity and material costs.
"As this becomes quite a sum, may be numerically, it makes more sense to donate that money instead of arranging an event. However, by organizing an event with everyone, they all enjoy and move selflessly saying this is fun, I am happy, thank you. I believe that money with finger marks of such people, money that carries feelings of everyone is valuable and meaningful for donation regardless of the amount."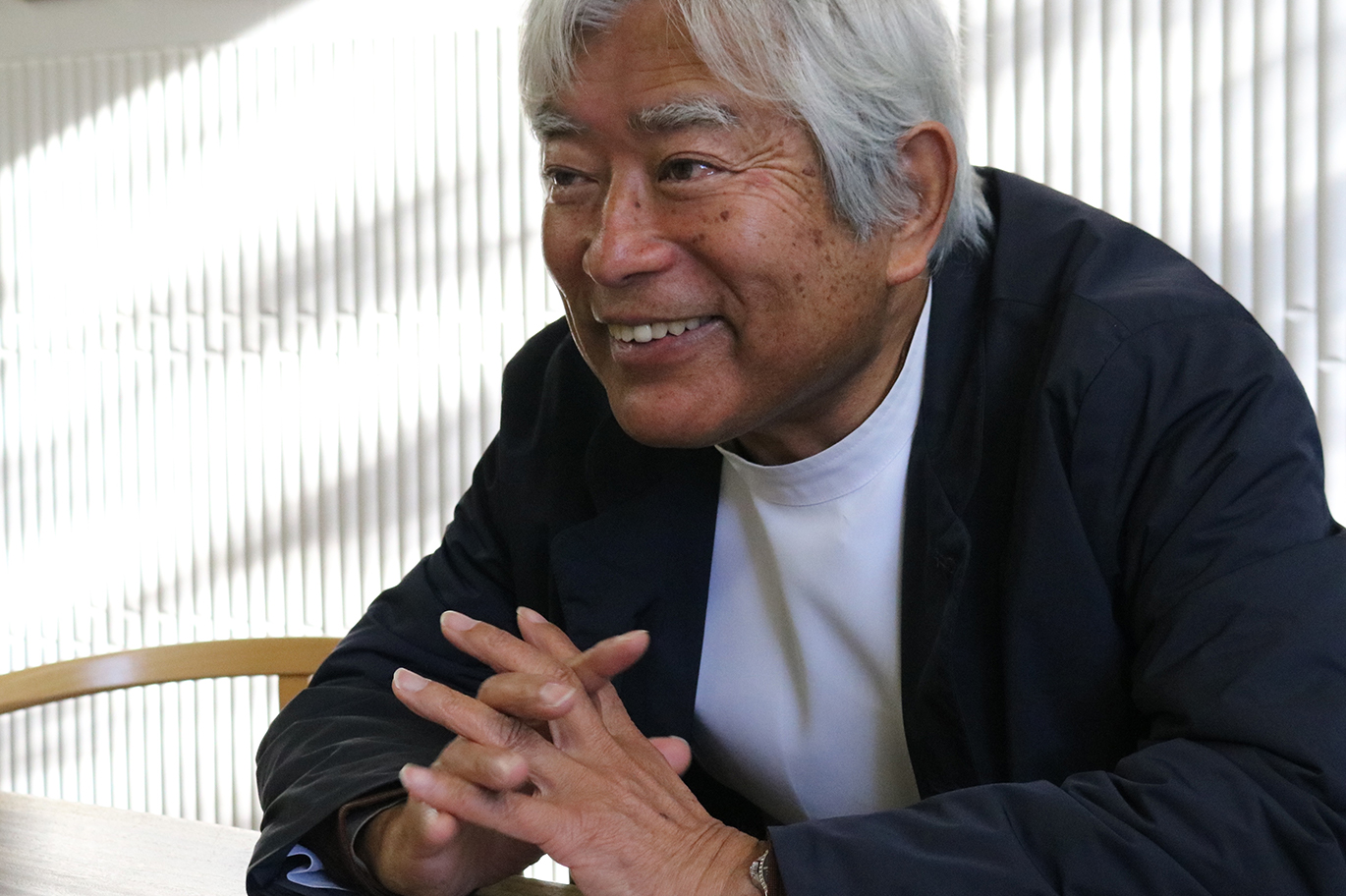 Finding new medical possibilities through the event
The purpose of this event is not only to collect money for donation but is also a medical practice of Dr. Horio.
One year, he invited Gilliak Amagasaki, a street performer, to dance at the event. Seeing that performance, a female patient of Dr. Horio who had always struggled with pains in her leg or back, forgot about all her pain and walked up to the performer to give him a tip. The following morning, she came to see Dr. Horio and was all smiles talking about how much fun she had the day before. Even then, she did not say a word about her pain and was acting entirely differently from usual.
"Seeing her made me think seriously what illness is about. Illness is comprised of multiple layers and is not based on one structure alone. Feeling happy or feeling good can sometimes be a remedy to illness. Organizing these events made me see a world I would not have been able to see with examinations, medical treatment and medicine alone."
As a doctor, Dr. Horio's job is to face patients from the community. However, Dr. Horio says this is not only about his individual relationship with individual patients. He says it is part of holistic medicine reached by being part of the community and linking daily lives to medical treatments.
"My hope is to see people enjoy various aspects of their lives and be cured of their illness. I was happy when an authority figure of holistic medicine came to see our event and said 'This is what holistic medicine is about'. Through this charity event, I was able to do something more than what an ordinary doctor would do. May be that is what I gained by continuing this event for 24 years."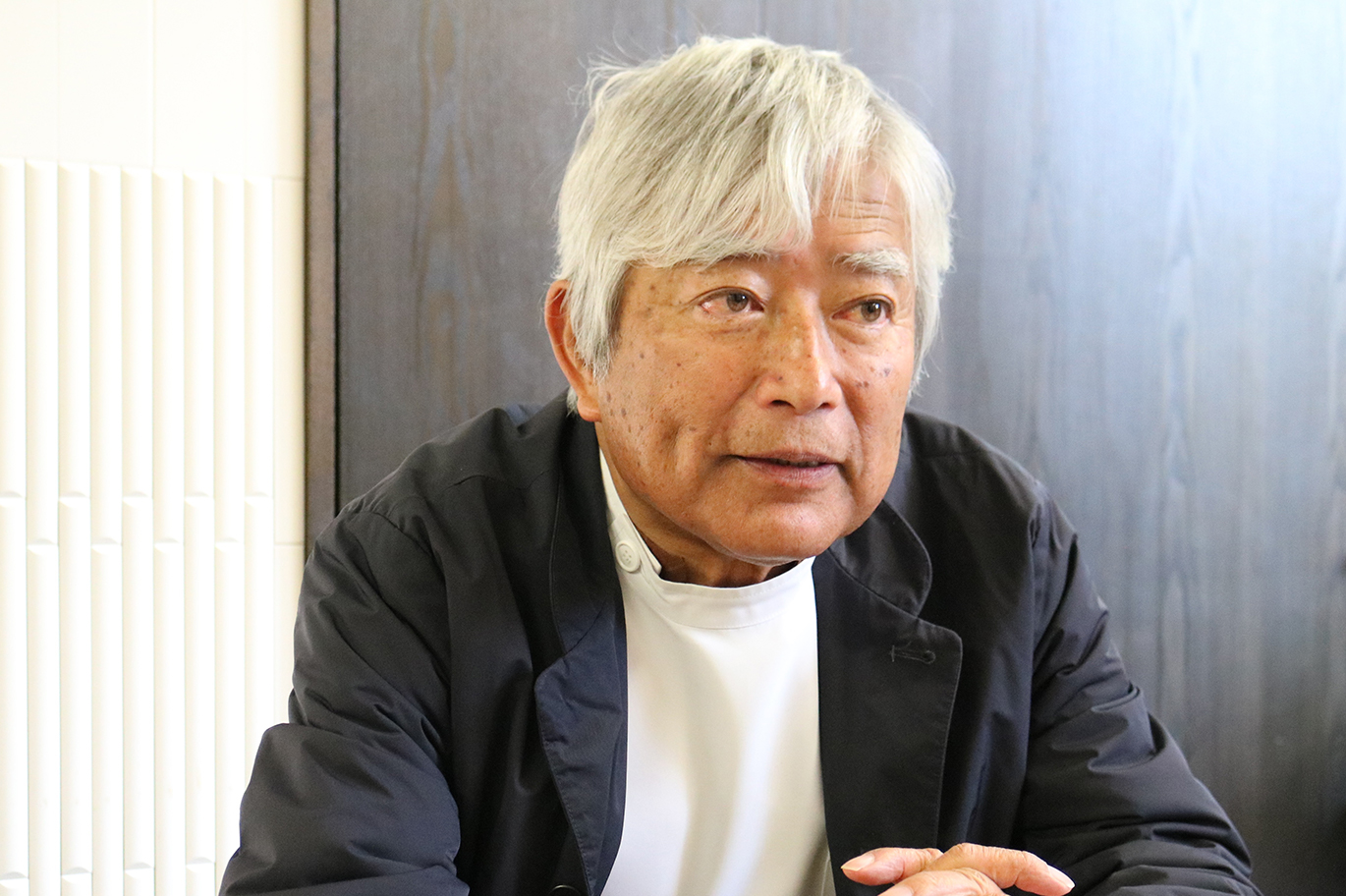 Anyone can make a donation. Realizing that was my asset.
As Dr. Horio continued to organize "Concerts Under the Cherry Tree" for quite some time, he has reached the age of 75. Other directors that have worked together with Dr. Horio aged as well. As it was getting physically tough to set up food stands and stages, in 2017, they rented a public hall and held a charity piano concert there. However, they missed the food stands and all the singing and dancing events. They resumed the usual style from 2018 as there were requests to do it again. Dr. Horio's son voluntarily started to help with work that involves heavy labor.
"My son probably was watching what I had been doing. I do not know what he thought of it – whether he was critical or supportive. However, he may have felt something that made him volunteer to help."
Dr. Horio stresses that the donation he is making is nothing special and can be done by anyone. "However, majority of people live without knowing this side of the world. Being able to realize that was my asset. However small the donation may be, it is made with feelings of having worked hard. I would like to treasure that and continue with the event going forward."
Shizuka Horio
1944 Born in Aichi Prefecture
Both of his parents were doctors. His mother was working as a doctor until she passed away at the age of 94. After graduating from Juntendo University, he worked at Surgical Department of Nagoya University Hospital and Nishio Municipal Hospital. In 1994, he opened Horio Clinic, a medical corporation. He focuses on "healing at one's living environment" and contributes to the development of community-based healthcare.
Website :https://www.horioclinic.jp/