"Cool Adult" columns
vol.06
Mr. Tokuji Munetsugu
Founder and Special Counsel, Ichibanya Co., Ltd.
Born on 14th October, 1948
My hobby is to donate.
It is the most valuable thing to do. Life is all about helping each other.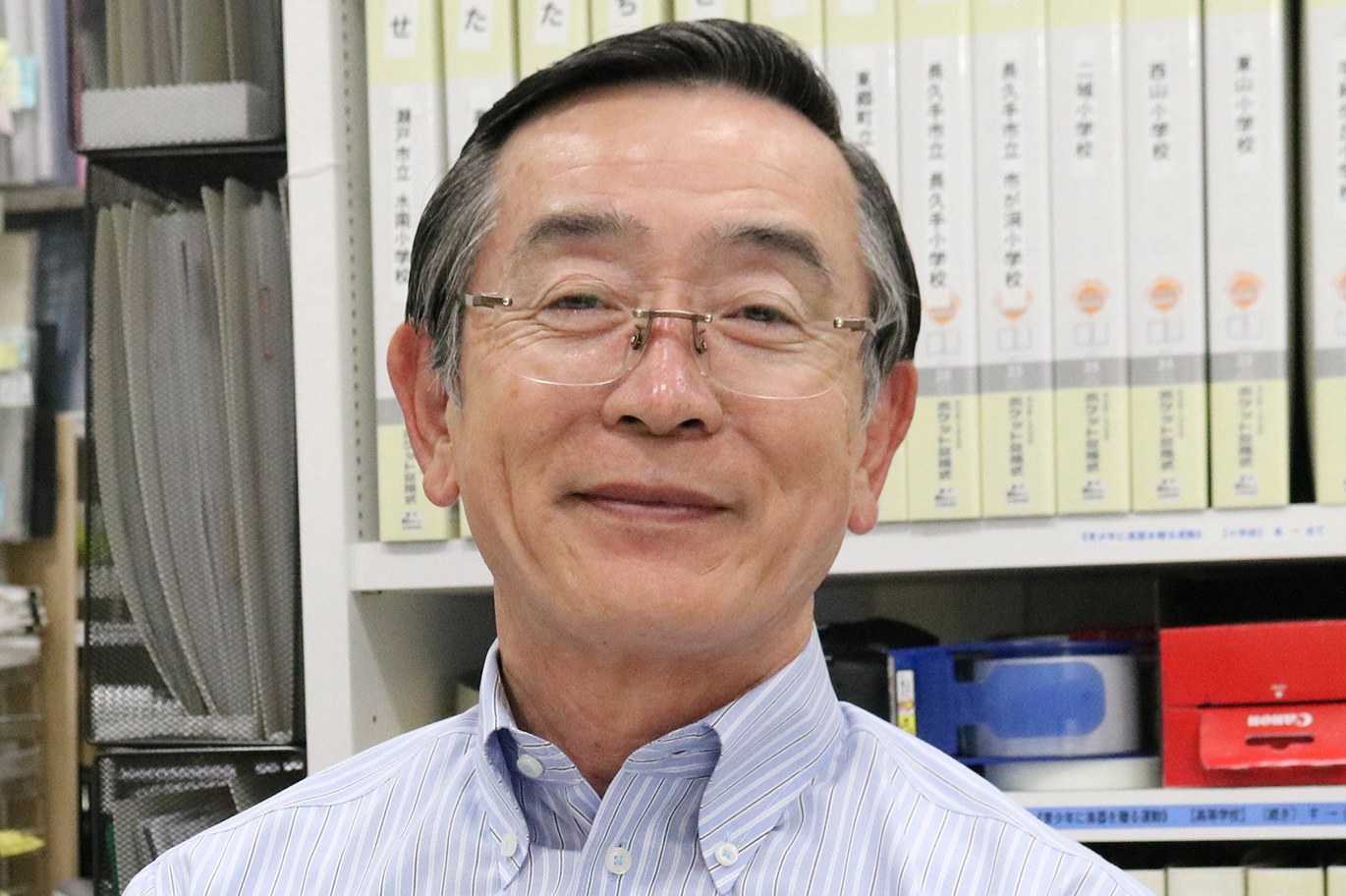 Mr. Tokuji Munetsugu is the founder of Curry House CoCo Ichibanya that operates more than 1,450 shops across Japan and overseas. Since he opened his first restaurant at the age of 30 in 1978, the company has recorded continuous growth. In 2002, he retired at the age of 53. Currently, as the Chief Director of Yellow Angel, a nonprofit organization, he is active in making social contributions such as donating to various organizations, providing scholarship, supporting children in need and helping entrepreneurs start up their businesses. As a background to this was his tough experience during his childhood, having been raised as a baby in an orphanage and then by his step father who was a gambling addict with whom he experienced extreme poverty.
Using apple box as a dining table and picking cigarette butts
Immediately after birth, Mr. Tokuji Munetsugu was sent to an orphanage and was adopted by the Munetsugu family when he was 3 years old. He says there is a family photograph from then with him, his father, wearing a hat and a tie and his mother, wearing a beautiful kimono. However, soon after, his father started to get preoccupied with gambling over bicycle races which destroyed his family. His mother gave up and left home, leaving Tokuji to live alone with his father.
 His father used to make 300 to 400 yen a day from daily physical labor but spent most of that money on gambling over bicycle races. As a result their living was very poor. They rented and lived in one small room which was dark at night as they did not pay for electricity. They used an empty apple box as a dining table and lit a candle for light. There was not enough to eat either. As he waited for his father to come home in the evening, he used to sit on the terrace and watch other families eating dinner. In a house, there was a mother that was mixing a raw egg and pouring it on top of bowls of rice held by her two children. Ever since then, Tokuji used to dream about eating that bowl of rice with raw egg on top.
"One time, my father gave me 25 yen to buy bread for lunch for the following day. I bought a loaf of bread in the market but being so hungry, could not help having a small bite off the bottom of the bread. Then after that, I just could not stop myself from eating most of it, leaving only the crust on the outside. My father got so angry and scolded me a lot. Also, my father used to chew on a lump of black sugar as he was always tired from physical labor. I used to chew on them when my father was not around, without leaving a trace so that my father wouldn't notice. I still remember the taste of that very sweet black sugar."
Tokuji as a boy used to have a daily routine. It was picking up cigarette butts. "There was a small shopping arcade 2 to 3 km away from home where there was a pachinko parlor. I used to go there and would make my way through the legs of grownups to pick up cigarette butts from the floor every day. I would leave them on top of the apple box table for my father to smoke with his pipe. He was a terrible father but I wanted to make him happy. May be that was what formed the base of how I would live my life."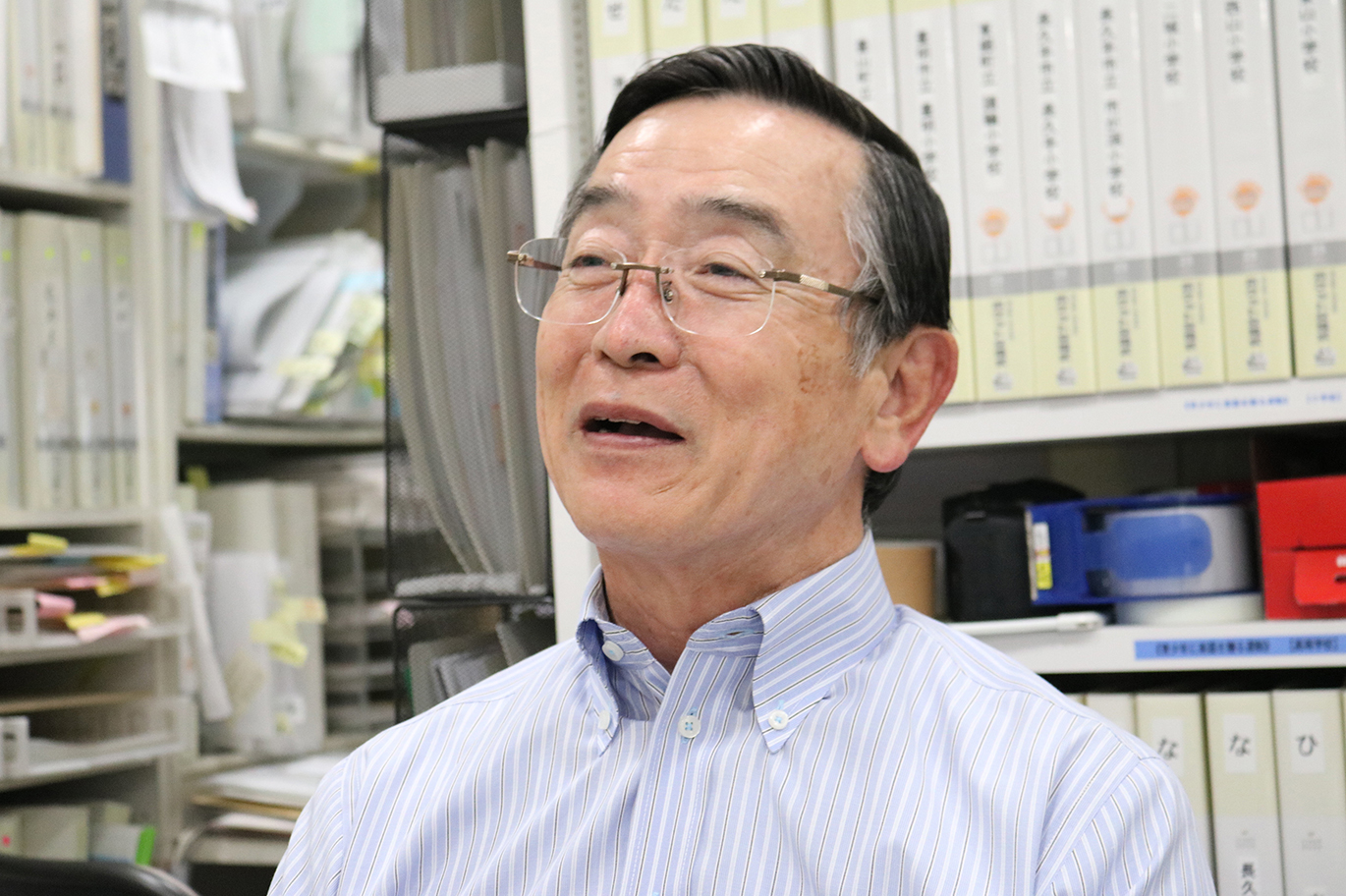 Making donations out of bank borrowing
When Mr. Munetsugu was in his first year of high school, his father passed away from cancer. He was thereafter raised by his step mother who was working as a kitchen maid and graduated high school. After graduation, he worked at a real estate company and got married to Naomi san who was also working there. Together with Naomi san, he left the company to start their own real estate brokerage company. A year later, they opened a coffee shop to earn stable revenue. Soon after, he got fascinated with the restaurant business and closed their real estate company. 4 years later, he founded Curry House CoCo Ichibanya and has expanded the business rapidly thereafter.
 Mr. Munetsugu had worked very hard every day, thinking always about the interest of customers first. However, in December 1979, when he opened his 4th restaurant, there was a point when he ran short of 700,000 yen to pay for his employees' salary. He therefore decided to borrow 1 million yen from a local credit union.
What he did then was very unique. Out of the 1 million yen he borrowed, he used 700,000 yen to pay for salary and kept 100,000 yen for himself and his wife to spend for the new year celebration. What remained he donated anonymously to councils of social welfare operating in the regions where he had his 1st and 4th restaurants.
"As I had borrowed more than I needed, I didn't have to keep what was left. Although the business was barely making profit every day then, it was manageable as it was a daily cash business. My wife and I also felt grateful for the fact that we were healthy and could work every day. May be it wasn't the right way to make a donation but I couldn't help myself. There are many people that are struggling to make a living in this world. It is not about money. What we need now is to help each other."
Mr. Munetsugu says he does not use the word "charity" that much.
"When you say charity, I think it becomes something that you do only when you have more than enough. May be that is a good way to start but I believe donations should be about "helping each other", to lend a hand to someone who is in need. For someone that can afford just a bit to pay attention to those that cannot afford and to act on it. I believe that is what donation is about and is most valuable. It makes me happy when I receive a thank you letter. I can understand then that the donation has been put to good use and is needed."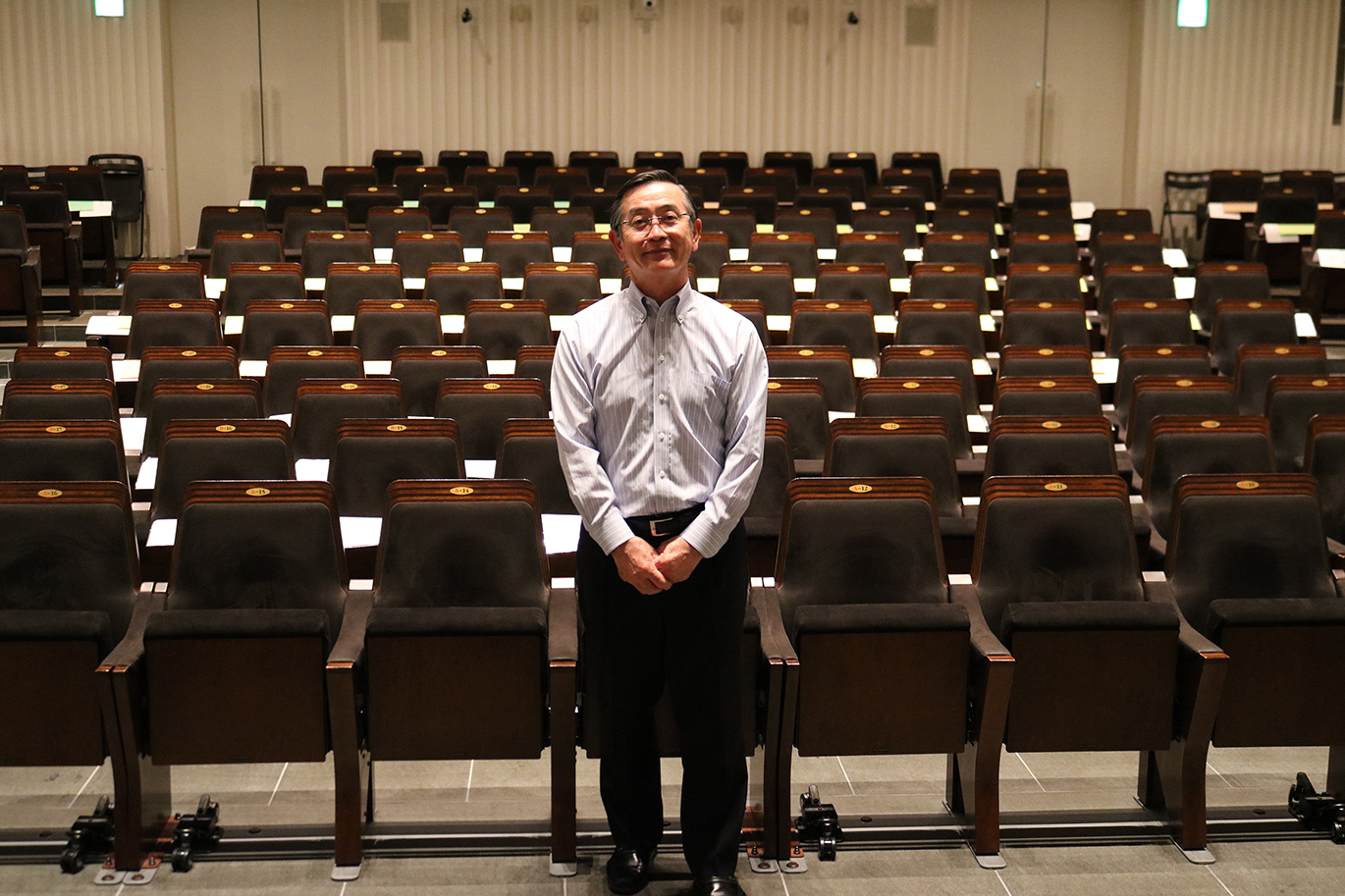 Returning temporary deposit to the society
Mr. Munetsugu started up a nonprofit organization, "Yellow Angel" in 2003, a year after he retired at the age of 53 from the management of Curry House CoCo Ichibanya, which he had expanded with his own hands. He started to actively make social contributions such as promotion of classical music and sports and supporting welfare organizations. In addition, in 2007, he established "Munetsugu Hall" for classical music at the center of his home town Nagoya. With the slogan "Classical music in your daily life ("kurashi")", the hall holds concerts almost every day, attracting an audience of approximately 80,000 people every year.
 There is a reason for Mr. Munetsugu to be involved in activities to increase classical music lovers.
When he was living with his step mother during high school, he happened to see a program on NHK Symphony Orchestra on TV. He was in total shock listening to Mendelssohn's Violin Concerto. "I had never listened to classical music till then. I did not know that there was such a beautiful music in this world. It was a truly heart moving experience. That changed my life."
 He saved up money from his part time job and bought in installments a used National portable recorder. He recorded Mendelssohn and listened to it every morning before going to school and every night after he returned from school club activities. He says he was totally obsessed and kept on listening to Mendelssohn every single day.
 At Munetsugu Hall, Mr. Munetsugu has his private office where he has a whole wall covered with book shelves that are full of files of reports he received from organizations he had donated to. For example, he had donated musical instruments to brass band clubs of approximately 270 schools including elementary schools, junior high schools and high schools in Aichi Prefecture (as well as some schools in Okayama Prefecture he has relationship with), leased exquisite instruments such as Stradivarius to young musicians with talent, provided scholarship to over 300 students and made donations to various welfare organizations. He decides how much to donate for that year and then one by one, decides to donate 100,000 yen to this organization and 600,000 yen, 1 million yen to another, etc. He literally lives a life of making donations every day.
The source of his donation is the money he received from selling Ichibanya shares at the time of its IPO. Seeing the amount of money that was transferred to their bank account, his wife said "This is not our money. This is like a temporary deposit with us." "I thought that was well said. So we decided to use the money to support people that are working hard in areas such as music, sports, welfare and start ups. These days I say my hobby is making donations," laughs Mr. Munetsugu. However, in his real personal life, he does not spend much money at all. He loves his 980 yen shirt and wears a 7,800 yen watch. He does eat at an expensive restaurant once in a while but that is about it. He does not have a fancy social life. He is simply not interested. He says he told his only son that "I will use up all of my personal asset for donations till they are gone."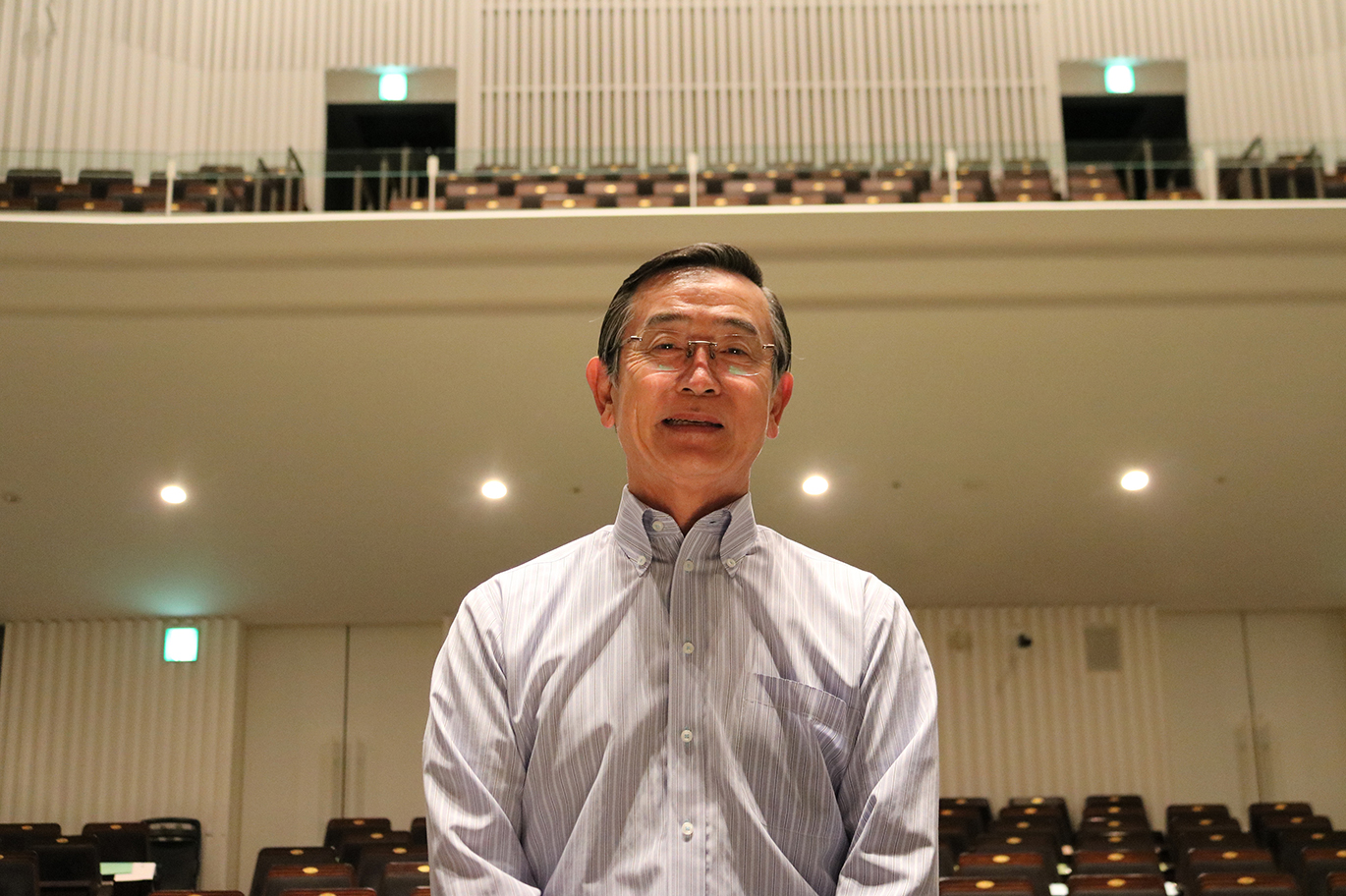 Donation is a luxury for the heart
This year, which marks the 16th anniversary for the activities of "Yellow Angel", Mr. Munetsugu started another big project that is very typical of him and how he loves classical music. He donated 800 million yen to Toho Gakuen University (Chofu City, Tokyo) to build a "Toho Gakuen Munetsugu Hall (tentative name)". Toho Gakuen University has produced famous musicians such as Seiji Ozawa. The hall will be designed by Kengo Kuma who has also designed the main Olympic Stadium for the 2020 Tokyo Olympics. The music hall will be the first ever to make full use of wooden panels of Hinoki trees. It is likely to become a very special building.
"I had a continuous relationship with Toho Gakuen University as I have been providing scholarship to their students. One day, I received a letter from the President regarding their desire to build a music hall. Hearing that Toho Gakuen was the only music university that did not have a music hall, I was surprised and immediately gave him a call. I visited the university and saw that there was a perfect site available. Immediately thereafter, I decided to make the donation."
 When he talks about the new music hall which is scheduled to complete by the end of 2020, Mr. Munetsugu's smile becomes even more cheerful. "Nothing compares to this happiness. It would have been a lot of trouble if I had used the same amount of money for myself. There is no limit when it comes to things. For me, donation is a luxury for the heart that gives me the ultimate joy."
Tokuji Munetsugu
Born in Ishikawa Prefecture in 1948. Graduated from Komaki High School, Aichi Prefecture. After running a real estate brokerage business, opened Bacchus, a coffee shop in 1974. Founded Curry House CoCo Ichibanya in 1978. Established Ichibanya Co., Ltd. in 1982 and became its President. In 1998, became Chairman of the company. In 2002, he gave up his executive role and retired. In 2003, established Yellow Angel, a nonprofit organization and became its Chief Director. Opened Munetsugu Hall in 2007.
http://www.munetsugu.jp/index.html