"Cool Adult" columns
vol.03
Tokiko Kato
Singer, composer and lyricist
Born on 27th December, 1943
What it is to live your own life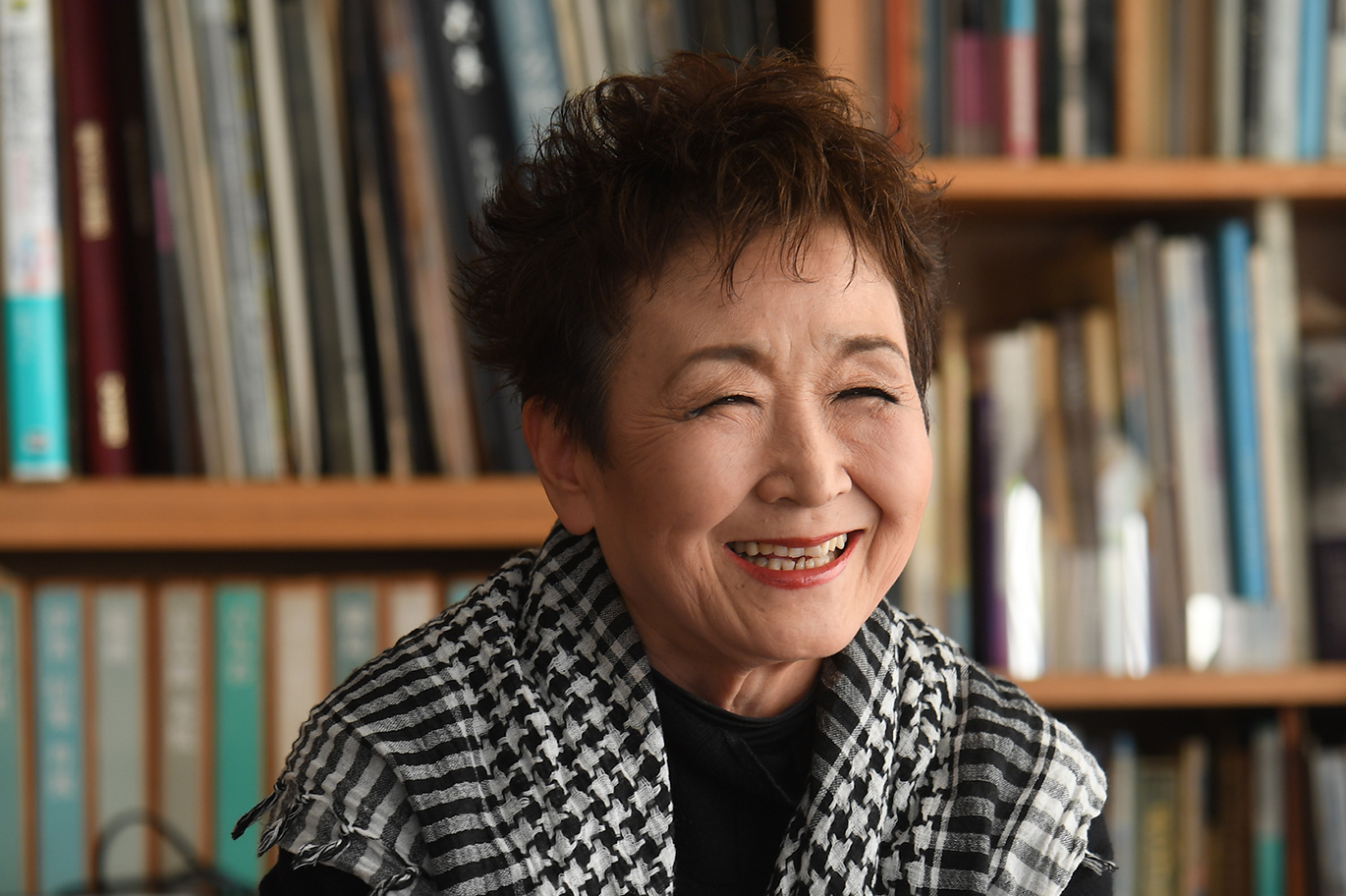 Tokiko Kato made her debut as a singer whilst studying at Tokyo University. She now holds more than 100 concerts a year and is a familiar figure on TV, newspapers and magazines. She has particular thoughts about birthdays.
"The Letter to the Future Project" which she promoted and started in 2010 is an initiative to write about the emotions and joy felt on the day one's baby was born as a letter to be read in the future. For the child, finding out about the day he/she was born being blessed may someday make them happy or grateful or may give them courage to carry on with their lives. For the parents, being reminded of the emotions they felt then may help them overcome whatever problems they face in raising the child. For Ms. Kato, birthday is "a day to thank for the birth and to pass over to the future".
Feelings towards her mother
Ms. Kato's mother, Toshiko, passed away at the age of 101 in 2017. She got married in Kyoto and spent 11 years in Harbin, China from 1935. Ms. Kato was the third child to Toshiko. She was born in 1943 amidst deteriorating war conditions, a month earlier than expected as her mother felt signs of labor as she was reaching out to get the clams she had hung between window panes. Her favorite episode was how she had to "stop the baby from coming out with her hands before climbing on the delivery bed." They were still in Harbin when the war ended. Without a home or a country to protect them, they spent a year in a refugee camp. Although days at the camp were tough, Toshiko said no one attacked her when she carried baby Tokiko on her back. Seeing this, everyone asked Toshiko to "lend Toko chan" so that they can carry her on their back as well. "You were our good luck charm," Toshiko used to tell Ms. Kato.

At the age of 91, Toshiko published a book, "Harupin no Uta ga Kikoeru (I can hear the poem of Harbin)", writing about her days at Harbin. "Living for 100 years isn't anything to brag about. However, having seen things other people haven't is something and therefore I should write about it." The moment she said that, she picked up a pencil and started writing on the back of a flyer. Ms. Kato must have inherited from her mother such vitality.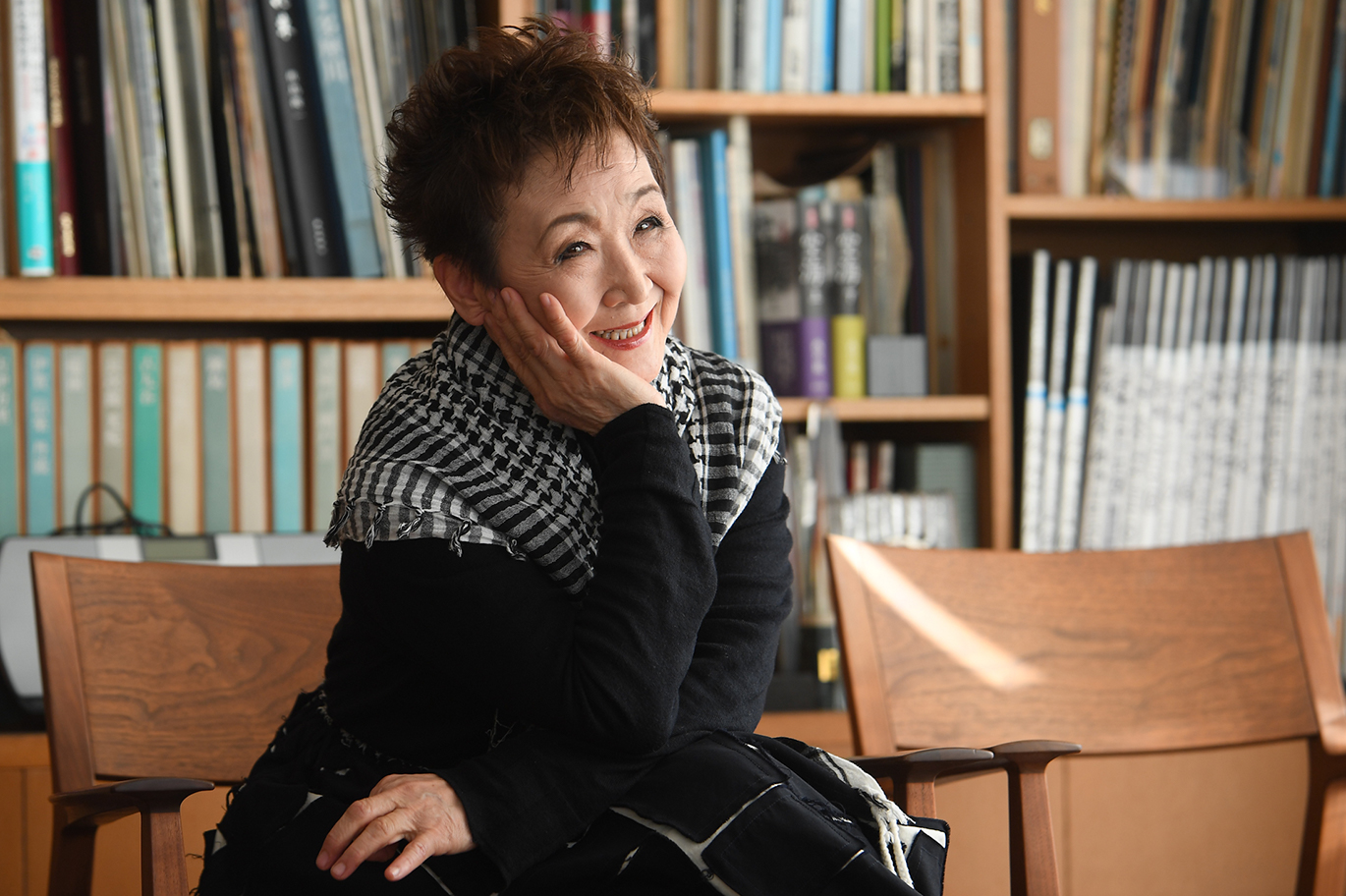 27th December, 2018, her birthday when she thanked her mother
Ms. Kato usually celebrates her birthday with the audience at her "Horoyoi (slightly drunk) Concert" at year end, serving everyone Sake. Apparently, it becomes quite a cheerful event for people of her generation. However, last year, she finished her concert before her birthday and visited Harbin where the temperature was 20 degrees below zero together with her two daughters, their husbands and six grandchildren.
She says she had a mysterious experience before leaving for Harbin.
Having hurt her leg at the concert, she had started to worry about going to Harbin where it was extremely cold, when she found her mother's cane in the umbrella stand at the office. She said it seemed as though the cane was gleaming with light. "It was as though my mother was telling the cane to take me to Harbin which almost made me cry," she says.
At Harbin, she discovered by chance that her mother's book had been translated and was about to be published. She found out that in China, there were people trying to restore buildings and culture from the old days at Harbin and her mother's book was used by publishers to learn about the time. They were delighted and happily celebrated Ms. Kato's birthday together.

She was able to celebrate her birthday at Harbin, together with her mother's cane and also found out about the publication. She says "It was a great 75th birthday, thanking my mother".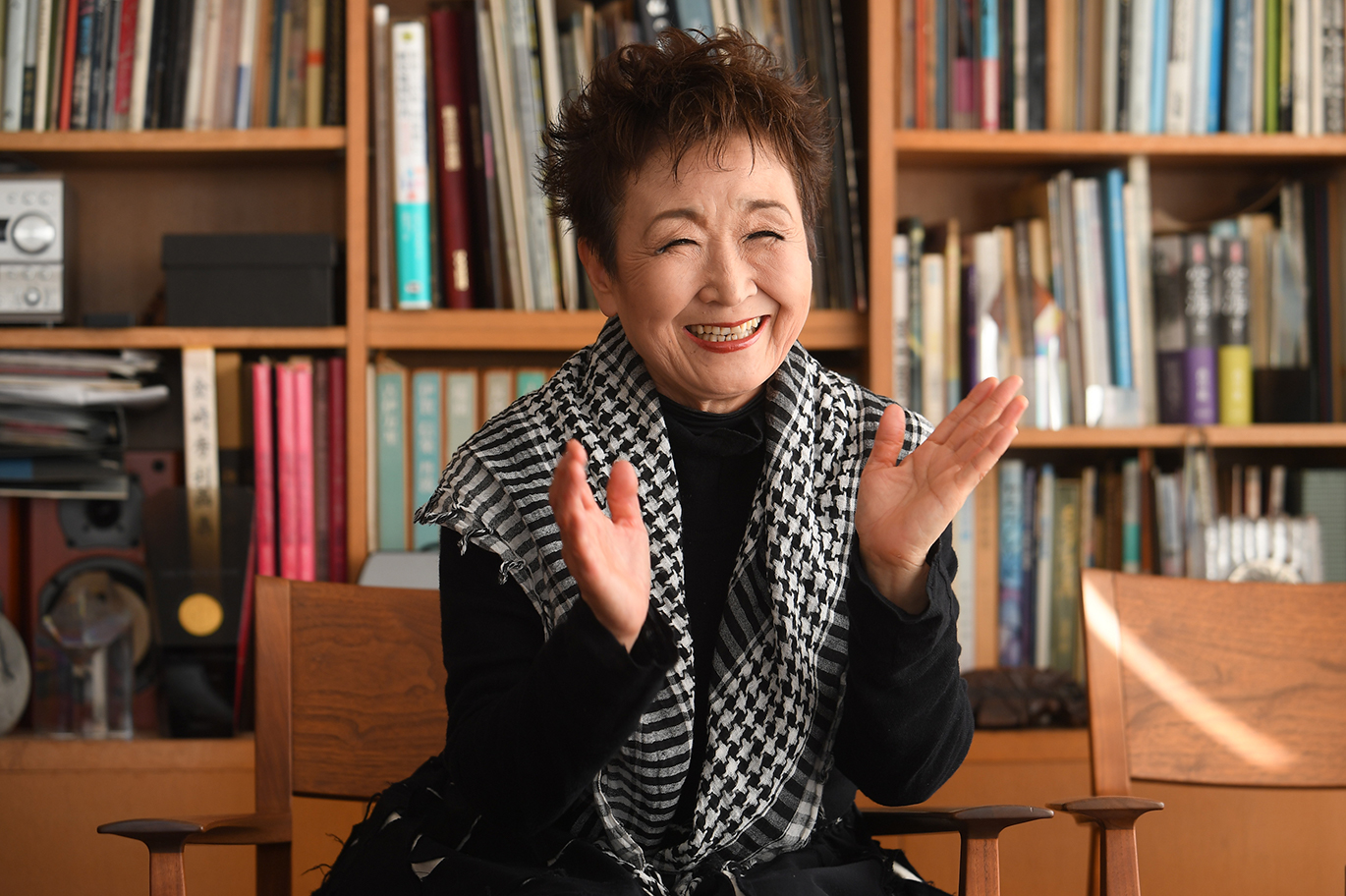 What it is to live your own life
In her latest book, "Jibun karano Jinsei (Life from yourself)" (released on 1st March, 2019 from Daiwa Shobo), she wrote that from the age of 75, you reach the 4th stage in your life where you "meguru (go around)" your life. The first stage is childhood days where you "hiraku (open)". The second stage is youth where you "hashiru (run)". The third stage is your active player days where you "koeru (exceed)". How you enjoy yourself which have been created through the previous 3 stages at your 4th stage is the climax, including your death, she says. "That is how I am trying to encourage and energize myself!" she laughs out loud pleasantly.

"Regardless of age, we all have desires to be recognized by someone else. When you discover that so long as you are happy, it really does not matter – that is when you start living your own life," says Ms. Kato. "I think you should stop being greedy about yourself from around the age of 50. Throw away such vanity. I don't like living with constraints." I could not stop myself from asking, "Have you ever felt constraints in your life?" Even to such an impolite question, she smiles and answers, "If you were to ask, I am probably not so tolerant. Looking back, I may have surpassed everything. One day was probably enough for me to put up with constraints." Moreover, she is so natural, laughing a lot, talking with lively expressions and hand gestures.
Such positiveness may have come from how her mother had lived her life. According to Ms. Kato, her mother was not a person to say negative things. However, the only exception was when she talked about the time they returned to Japan from Harbin. At the port, when she got off from the ship with Ms. Kato on her back and holding the hands of a 5 year old and a 7 year old, there were ladies wearing beautiful kimonos welcoming passengers from the ship. Her mother repeatedly talked about how she felt angry and helpless when no one came to welcome her and the children as they were dressed so poorly.
Although Ms. Kato knows she should be grateful for the women's association, as she understands how her mother had felt, she decided not to wear anything that would make it difficult for her to run over to people in need, any time including when on stage. She says "I want to be someone who can help others by sitting on the ground together at the same level."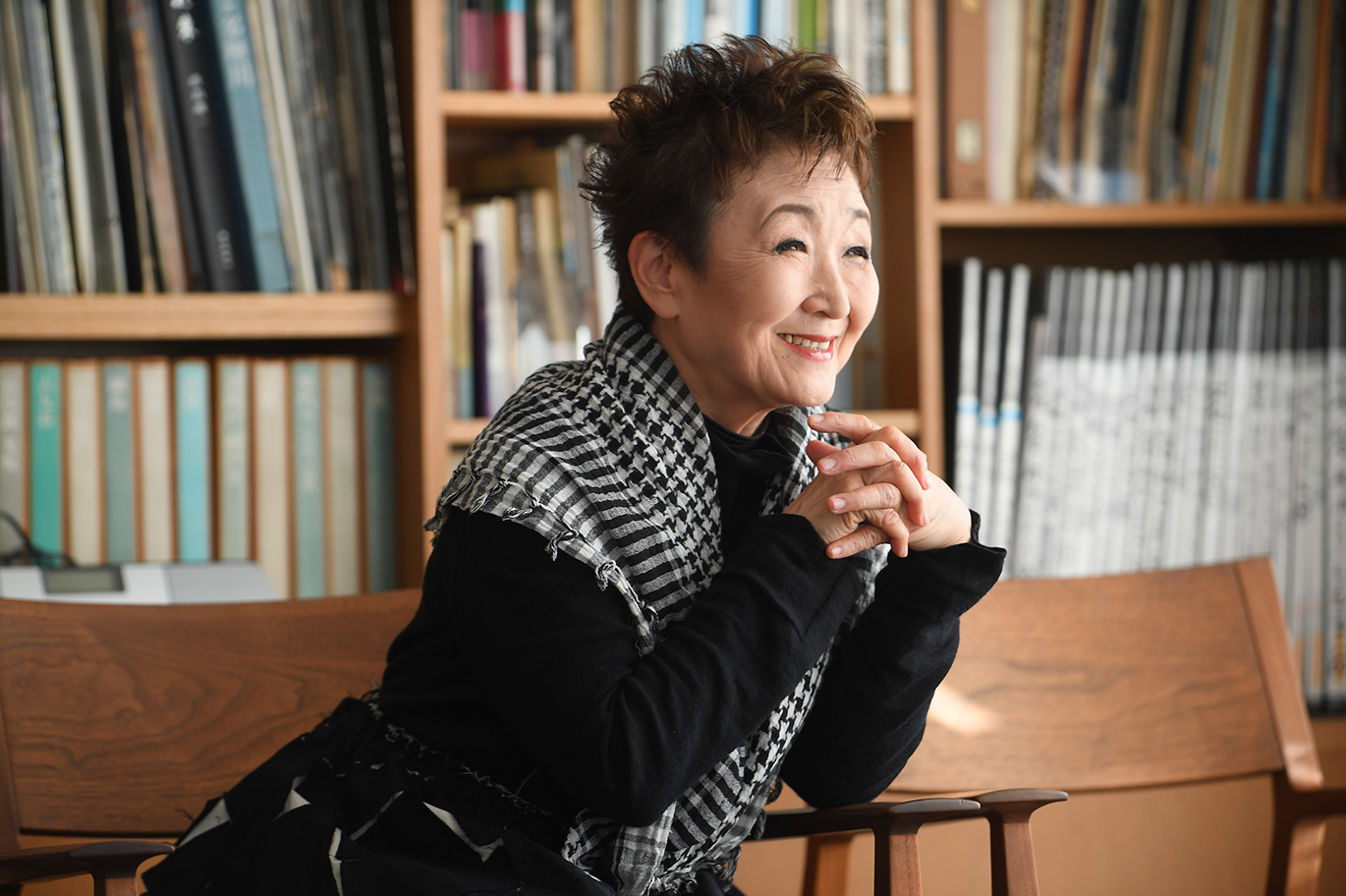 Creating a chain of individuals that "Help others by doing what one can"
Ms. Kato holds variety of charity concerts. One of the organizations she donates money from "Horoyoi Concert" to is "Peshawar-kai". Dr. Tetsu Nakamura of "Peshawar-kai" continued to support people of Afghanistan even at the time of war when the US was attacking from air. Supporting Dr. Nakamura was how donations from Horoyoi Concert started. "One Japanese person with knowledge goes to one village and saves that village. I truly respect people that are acting like that," she says.
The "border" and "nation" protecting the people - Ms. Kato says that a "nation" in such classical sense no longer exists. Over the past 20 years, Japan has suffered from a number of big natural disasters. She, however, thought it was wonderful to find that "there was such a strong power within this country comprising of people that would rush over to help each other."

What one can do varies by people. However, "If there is someone in front of you having a problem, help that person with whatever you are capable of doing." "I think it will be nice if such help by each person can be connected and woven together to create a big cloth to cover and connect the whole world," she says.
There are a variety of ways people can spend their birthdays. There is no need to have a big gathering to celebrate. Instead of a birthday gift, you can make it a day to thank for your birth. Or it can be a day to thank your mother. Or you can make it a day to ask someone about the time you were born. Ms. Kato said "You can be the producer of your own birthday, deciding how you want to spend that day."
Tokiko Kato
1943 Born in Harbin, China. 1965 Makes a debut as a singer while studying at Tokyo University.
1972 Marries Toshio Fujimoto, leader of the student movement, who was in jail. Thereafter she gives birth to 3 daughters. Major songs include "Hitorine no Komoriuta", "Shiretoko Ryojo", "Ai no Kurashi", and "Hyakumanbon no Bara". She has released more than 80 albums and numerous hit songs. She is currently managing, together with her children, "Kamogawa Shizen Ohkoku", Chiba Prefecture, which was made by her husband, Fujimoto (passed away in 2002), and is promoting agricultural living.
Website :http://www.tokiko.com/